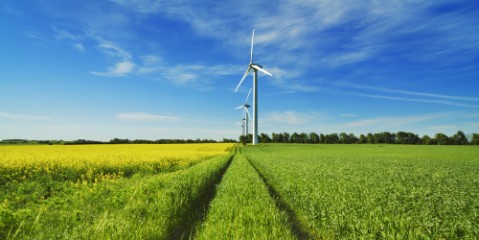 GreenMomentum
(GM) is the most relevant player in Mexico promoting the deployment of Cleantech startups in the region. GM enables the development of breakthrough clean technologies, by fostering sustainable innovation, harnessing scientific progress, and supporting global partnerships to accelerate the development, financing, and adoption of transformative solutions to climate change, pollution, water scarcity and mobility challenges, incorporating a gender perspective.
GM Group is comprised by
GreenMomentum
, a for profit consulting firm; Innovación Social y Ambiental (ISA) a non-for profit association acting as a fund recipient for several GM Group's programs; and PFAN-LAC a regional network of project developers and finance experts.
GM's operations rely on two key pillars: consulting services on Market Intelligence and Innovation (IN2), and Entrepreneurial Support.
IN2 assists governments and international development agencies in the definition and implementation of public policy, aimed at incentivizing the supply (technology innovation) and the demand (technology adoption and commercialization) of clean technology in Mexico and Latin America.
CTCM is a multiannual economic development program based on incubation and acceleration strategies, aiming to support startups along the way, from conception to financing access. CTCM, funded by USAID and other donors, and defined by Secretary of State John Kerry, as "the top green business plan competition in all of Latin America", supported almost 1,400 projects, fostering the creation of around 600 startups.
P39 is an ambitious innovation program for the development of radical solutions to the most pressing challenges threatening our planet today. Ranging from reducing reliance on fossil fuels to the redesigning of infrastructure, P39 focuses on large-scale solutions to industry-wide problems, focusing on clean energy, hydrocarbons, energy storage and electric mobility.
CTL a Cleantech Innovation and Commercial Scale-up Center, providing Cleantech startups with plug and play high-end manufacturing facilities, together with commercial scaleup programs. This project was funded by INADEM, and USAID, with the support of LACI and NGIN, ISA received the funding, and GreenMomentum executed the project.
Working with PFAN-LAC to create the next breakthrough innovation model